Standing desks, beyond the fuss.
First it looked like something only the cool kids would do. Then, more and more people from all ages started shifting from regular desks to standing desks. Mostly in startups, I guess, but the movement is probably broader now. I've always been intrigued by that and have slowly evolved from "get a life!" to "I need one!". Shamelessly.
Last time I went to Acquia headquarters, I noticed many people were now working with standing desks. Last year, I'd swear only 1 or 2 were. It is definitely becoming popular and there's no going back, as I've heard. 2 months ago I made my DIY standing desk and started the experiment. I'll admit it, there's no going back. But it comes at a price.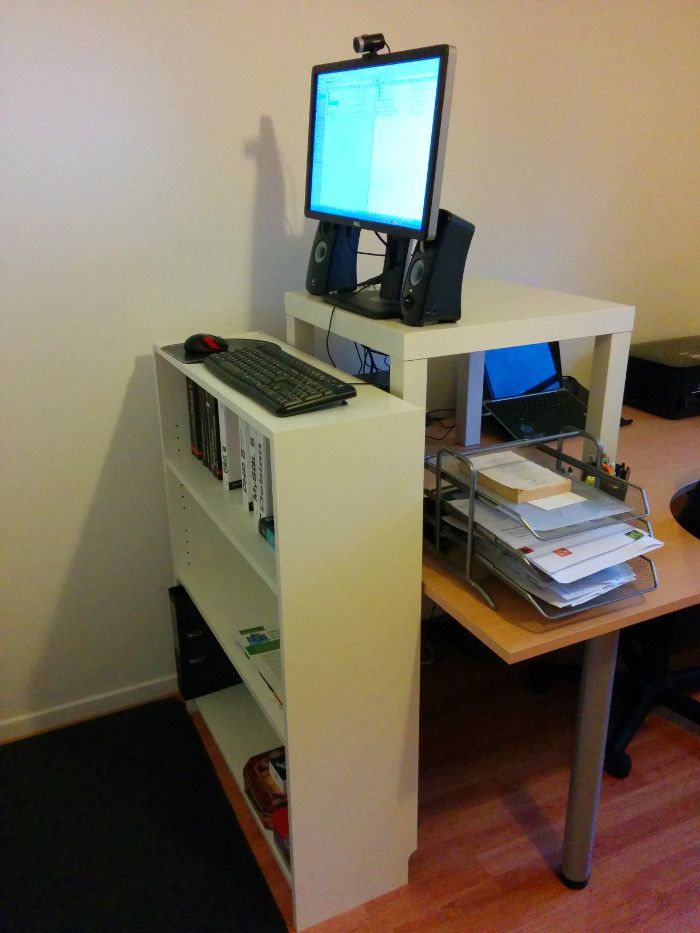 Final standing desk setup
First, anybody telling you that it's just a matter of habit will mysteriously forget to tell you that it'll hurt your soles pretty bad. As a remote worker I'm not sitting down in meetings throughout the day. Quite the opposite, actually. I'm staying up 10 hours or more in a row, meetings or not. I remember having to sit down in the evenings and feeling the pain, still. In the morning, it wouldn't disappear and there was no other option than to sit down and heal.
After 2 weeks I then decided to change shoes and even to stay barefoot for some time. Still no bueno. Then, I googled "standing desk pain" or something and stumbled upon numerous blog posts and comments of people explaining what they had to do to improve their experience and be satisfied with their standing desk, eventually. Then, I finally found the Comfort Mat Nantucket Series by Imprint. Reviews were outstanding so I decided to give it a try. Today, I'd consider it to be an essential part of the puzzle and would have probably gone back to my old desk without it. I can't really describe how comfortable it is. I think you have to try it yourself. Price is really decent if you consider you'll be using it for years, 10 hours a day. Long story short, sure it's been originally designed to prevent kitchen fatigue, but I can ensure you that it's one way to prevent from hurting yourself and I'd have loved to know that before I started!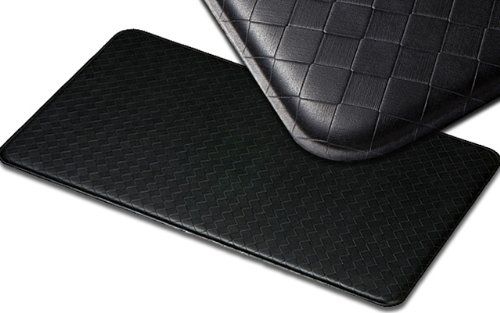 Imprint does some great anti-fatigue mats
Something else that I didn't pay too much attention to start with is the posture. Turns out it's critical to prevent your back and neck from hurting. Look at the below posture recommendations. It really is something you should follow to prevent muscular troubles in the long run.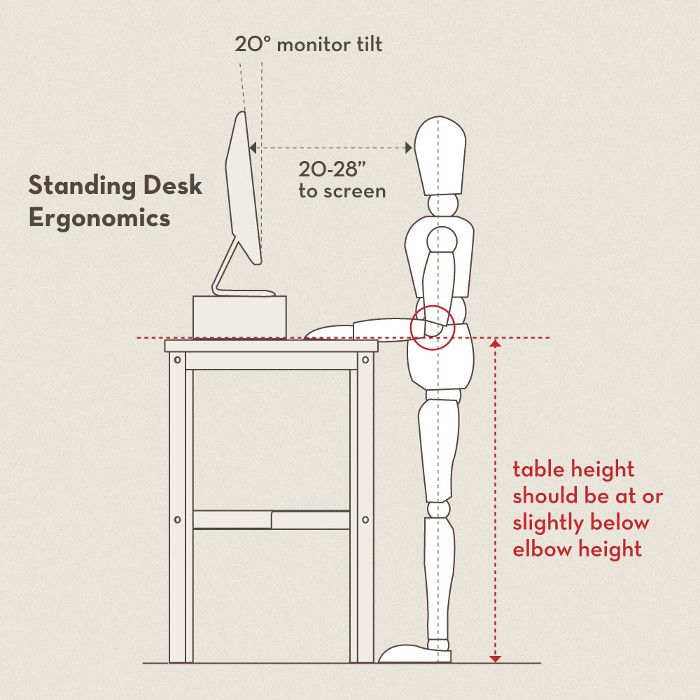 Pay attention to your arms, shoulders, neck, head and back
This DIY standing desk is made of cheap IKEA furniture. The BILLY bookcase ($39.99 at the time of this writing) holds the mouse and keyboard (and books in the bookcase!).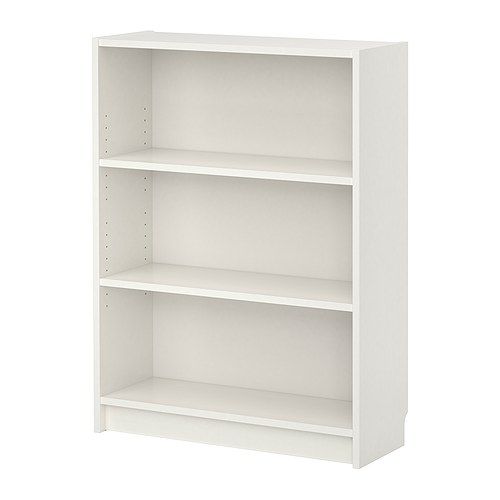 Perfect height with the IKEA Billy Bookcase
And the LACK table ($7.99 at the time of this writing) holds the display and speakers.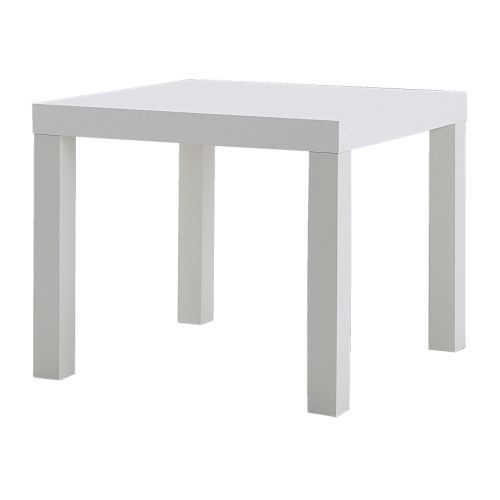 IKEA Lack is an affordable DIY for standing desks
So, under $50 you're able to have a fully functionnal DIY standing desk. Probably as much as you can get for that price. What's really cool is I could re-use my nice desk and could still sit down if ever I wanted.
---
---
Date
January 20, 2014
---
---